Overcome Challenges with Product Digitization
Counterfeiting, regulations and insufficient supply chain intelligence can impact tobacco producer profits.
Counterfeits Causing Harm?
Fake or adulterated cigarettes containing unregulated ingredients can harm consumers and do real damage to your brand. Digimarc defends your reputation and mitigates risk by ensuring your products are authentic.
Fakes Siphoning Your Revenue?
When fake cigarettes flood the market, your company is at risk for a substantial loss in revenue. Counterfeits also cut important local tax income. Digimarc technology can help identify fakes and stop the siphoning.
Know Enough About Consumers?
Consumer preferences are evolving, necessitating deeper insights about them. Digimarc unlocks a digital communication channel with consumers that boosts engagement, loyalty and reveals new intelligence to optimize your business.
Key Capabilities for Tobacco Brands
Digimarc delivers covert digital watermarks linked to a cloud-based record of your products' journey and interactions to protect authenticity, unlock new capabilities, and reveal valuable insights.
Covert Digital Watermarks
Protect your brand and reputation with our unique identifiers that provide an imperceptible layer of security and yet allow for easy product authentication.
Easier Accurate Authentication
Your product packaging can be authenticated by brand inspectors, consumers, and customs agents in-person or in another country— no special equipment needed, just a smartphone.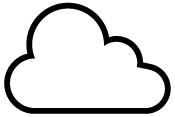 Product Cloud Insights
Get the clarity you need about your genuine tobacco products and where they are with our Digimarc Product Cloud for deeper supply chain intelligence.
Secure QR Codes
Leverage secure QR codes that support multifactor authentication of genuine tobacco products, deliver dynamic content and application experiences, and view consumer engagement data from analytics dashboards.