Digimarc leads important conversations about technology, policy, and standards. Learn more about our perspectives on fighting plastic pollution, protecting content creators, driving technology innovation, and more. Our Perspectives
Digitized Products Do More
Give every product an identity and connect it to the cloud for new data insights that help you run more efficiently, communicate more effectively, and operate more sustainably.

Digital Identities
Leverage digital identities including covert digital watermarks, QR codes, or RFID tags for item-level automatic identification, and the precise targeting you need to better manage your business.
Actionable Intelligence
The Digimarc Illuminate platform offers robust data so brands can gain valuable insights about their products' status, origin, location, and reduce supply chain opaqueness.
Innovative Leadership
Digimarc is a pioneer in digital watermarking and cloud-based product data. With over 1,000 patents and a legacy of innovation supporting digital transformation, Digimarc has helped businesses across industries since 1995.
A Trusted Partner
A trusted partner in deterring digital counterfeiting of global currency for more than 20 years, Digimarc is committed to responsible management of our people, products, and planet.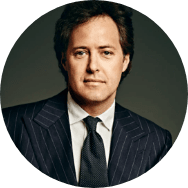 The launch of digital product IDs demonstrates how we continue to use technology to deliver more for our consumers and ensure the integrity of our products throughout their lifecycle.
David Lauren
Chief Innovation Officer
Ralph Lauren
We like to think of ourselves as leaders when it comes to food safety and sustainability, and EVRYTHNG®, a Digimarc company, helped us showcase that to consumers all around the world.
Ola Brattvoll
Chief Operating Officer
Mowi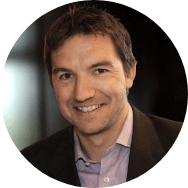 Procter & Gamble is proud to launch the first commercial products that integrate Digimarc's technology with a focus primarily on improved detection in waste facilities and to help us meet our sustainability goals.
Gian De Belder
Technical Director, Packaging Sustainability
Procter & Gamble
See Everything, Achieve Anything™
With visibility into everything, you gain critical intelligence to guide you in ensuring authenticity, reducing costs, increasing operational agility, and improving circularity at every step along the supply chain. Get started today.
The images on this site are protected by copyright and have been watermarked with invisible Digimarc watermarks to convey copyright management information. This copyright management information is readily detectible using the free Digimarc SAFE™ watermark detection software available at https://www.digimarc.com/products/digital-content-authentication/safe-software-services. Any use of our images, including but not limited to use for the purposes of training generative artificial intelligence models, is expressly prohibited without our advance written consent and any removal or alteration of the watermarks is not permitted under DMCA Section 1202(b) and similar laws in other countries.