I recently had the honor to meet with leaders of businesses and organizations from around the world to commit to a future in which plastics no longer exist as waste or pollution.
While this is not a new commitment for many of the 80+ businesses, including Digimarc, that support the Business Coalition for a Global Plastics Treaty, there was a distinct sense of urgency during September's meeting convened by the Ellen MacArthur Foundation and World Wildlife Fund.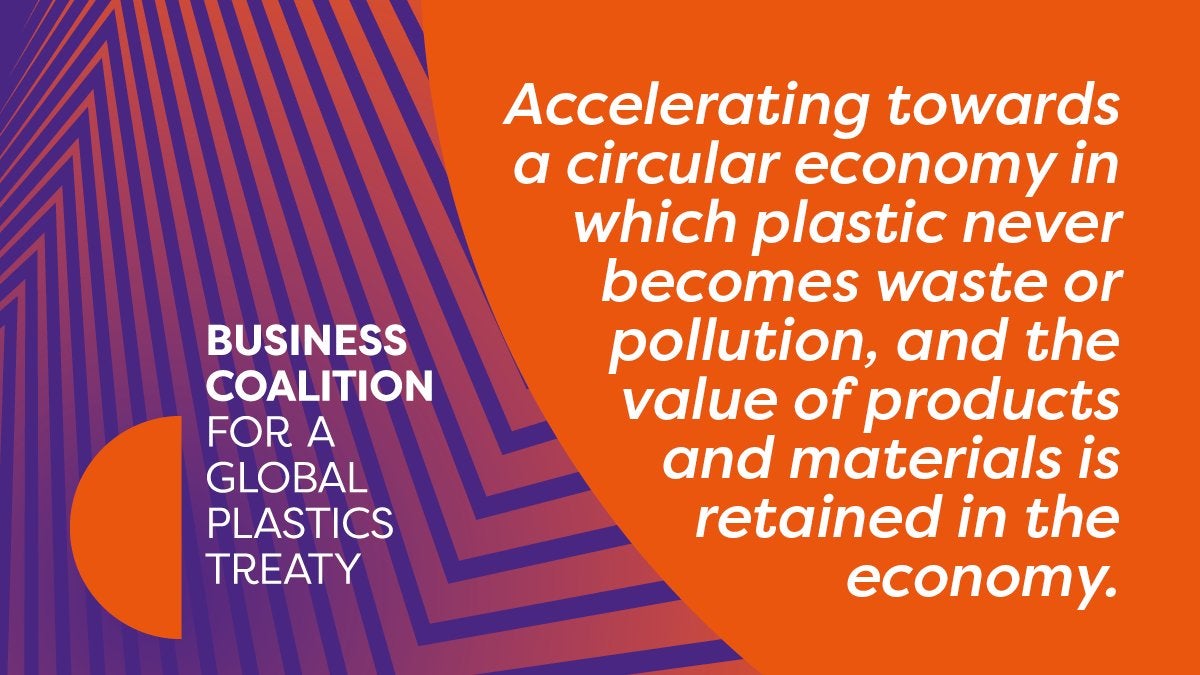 The word 'ambitious' stood out. It set the tone for the meeting, reinforcing my conviction that now is the time for action. Specifically, now is the time for systemic improvements in plastic recycling.
Why is this critical now?
It is essential for businesses, governments, and consumers alike to understand why ending plastic pollution is so critical to the future of our planet and the economy. According to the latest forecast by the OECD's Global Plastics Outlook, plastic waste is projected to triple by 2060 to 1,014 million tonnes, rising from 353 million tonnes in 2019. Two-thirds of this comprises packaging, consumer products, and textiles. A legally binding UN treaty is so critical because of the 353 million tonnes of plastic waste in 2019, only 15% was collected for recycling, but only 9% actually was recycled. Half of the plastic waste was landfilled, and nearly one-fifth was incinerated.
If we continue the current path, only 12% of the plastics in circulation in 2060 will come from recycled feedstocks, according to OECD. We need to implement more effective recycling systems, collect better data, and make our products and packaging smarter to put us on a more sustainable track.
Besides addressing plastic pollution, the Ellen MacArthur Foundation, a leading charity committed to eliminating waste and pollution, found that implementing circularity in the plastics industry can also have a profound impact on reducing carbon emissions. Moreover, higher quality plastics recycling would not only significantly reduce emissions, it can also be done at a significant cost savings (see chart). High quality recycling is not only about addressing plastic pollution, it's an economically advantageous way to reduce emissions – but that link is often overlooked.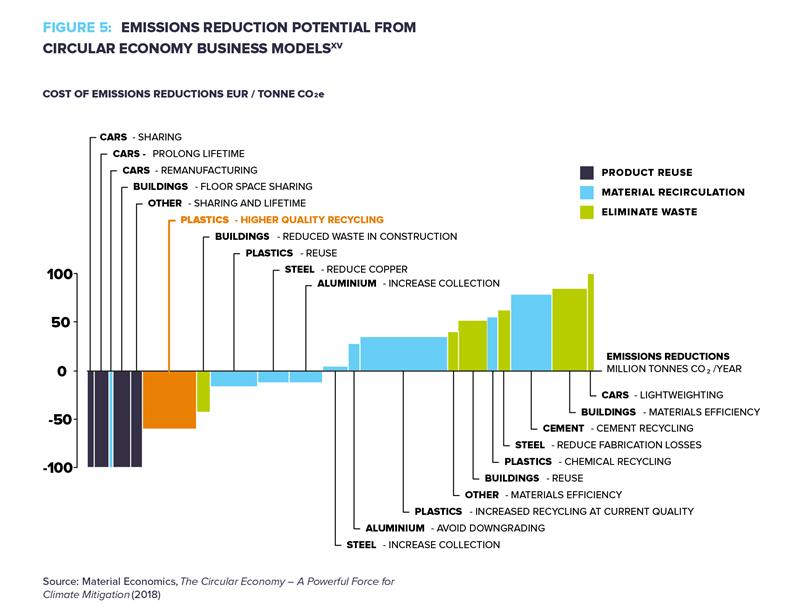 It is motivating to see companies taking action to achieve their bold commitments. With a zero-waste goal, Walmart is making great strides in the reduction of plastic pollution, with more than half of its private brand packaging recyclable, reusable, or compostable. Reckitt, a health and nutrition product maker, has achieved 70% recyclable or reusable packaging on its way to 100% in 2025, and Unilever is making impressive progress toward a holistic set of goals to manage its plastics impact through the value chain. But even the companies leading the charge agree there is still a mountain to be moved.
The problem will not be solved by a subset of governments, businesses, or NGO partners. A legally binding UN treaty is a once-in-a-generation opportunity to tackle this crisis. And it is an urgent signal to all businesses that a step change is needed now.
Digimarc's commitment
At Digimarc, we are driven by our purpose to reveal a product's journey to provide trusted intelligence and promote a prosperous, safer, and more sustainable world. We are committed to contributing to the Coalition's shared vision and helping companies improve the sustainability of their products by addressing a crucial piece of the puzzle — recycling.
To establish a circular economy, we need to know as much as possible about the products flowing through it, and then deliver that information where it is needed to drive action and results. Specifically, digitized products can deliver sustainability and recycling information directly to consumers to educate them pre-purchase and post-consumption. Digitized products also deliver that information to smart devices in waste facilities to enable advanced sortation. When provided to brands and retailers, these insights can help them advance in their quest to reduce unnecessary packaging and design for recyclability. Product digitization is a giant step toward this goal.Digimarc® Illuminate, our product digitization platform, combined with Digimarc® Recycle, our product for advanced waste sorting, allows companies to improve sustainability by digitizing products and packaging at scale.
I look forward to continuing this conversation. Working together we can effect change.
Riley McCormack is President and CEO of Digimarc.