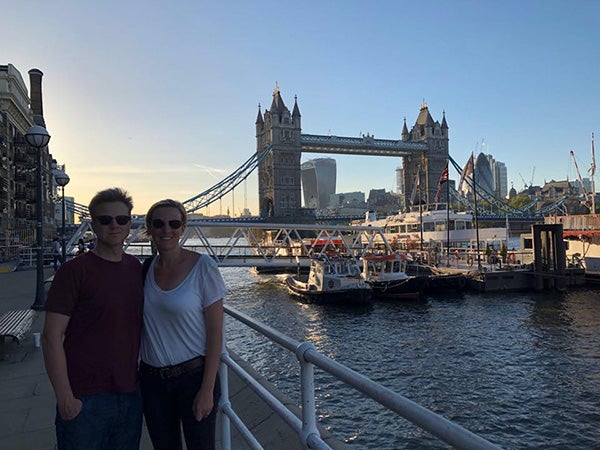 Kristyn Falkenstern is Digimarc's Sr. Manager of Research and Development, which is another way of saying she is one of the company's color scientists. She naturally has a passion for color at work, but you can also find that mastery in her home too. In 2019, Kristyn's home was featured in Domino magazine for her use of vibrant colors and bringing in elements that are a nod to her career in color science. She has since sold that home, but she says, "we can't wait to put our own touch on our new home in a similar way and make it our own. Right now, we're enjoying the new space and have dreams about converting it into something that is more personal and fitting for us."
Kid Who Loved Color
Becoming a color science was no accident for Kristyn. It started with her love for photography. Her interest began in junior high and followed through high school. When she was an undergraduate at the Rochester Institute of Technology (RIT), it was a no brainer for her to study Imaging and Photographic Technology. She believes her time at RIT was the perfect foundation to pursue a more technical career path. Kristyn recalls, "it was through RIT's undergraduate program that I became aware of color science. Before that, I didn't know that existed. During my internship at Hewlett-Packard, I was more exposed to the field."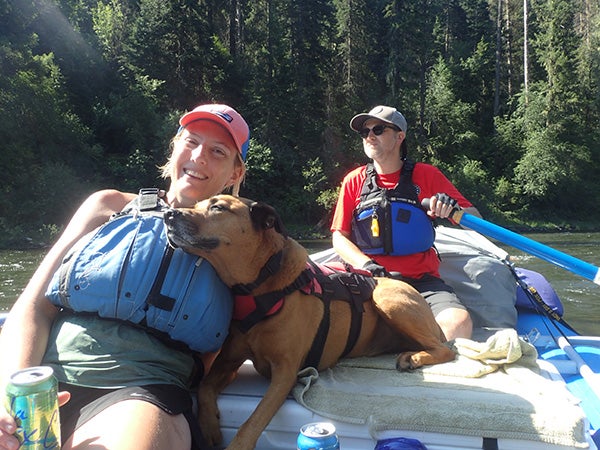 Her internships at Hewlett-Packard (HP) in the Pacific Northwest turned into a full-time position, where she began working on a color science team. Although Kristyn spent several years at HP, she says, "my intention was always to go back to my graduate studies." She made the decision to pause her professional career and move to Europe with her partner to pursue her masters at University of the Arts London in the U.K.
Unexpectedly, while presenting her master's thesis in Paris, she was given the opportunity to continue her postgraduate work through Telecom ParisTech's PhD program. Shortly after completing her PhD in Signal and Image Processing, she came back to the Pacific Northwest to be closer to her friends and family and start her journey at Digimarc.
Magic of Color Signals
Kristyn is now in her eighth year as a member of team Digimarc. Kristyn's unique knowledge is critical because Digimarc Watermarks are applied within individual color channels, or ink separations, on objects such as consumer packaging. It's through an understanding of the human versus machine perception of color, that this unique "digital signal" can be added to packaging artwork that is imperceptible to consumers, but readable to machines.
"I'm super excited for the opportunity and the potential of Digimarc technology helping the planet in such an important way."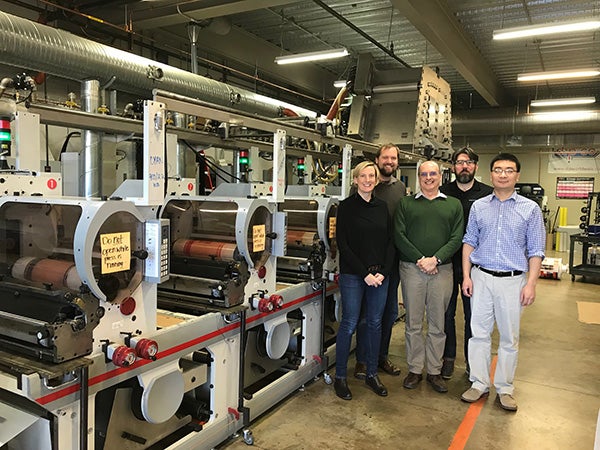 She says that the child in her still loves the element of magic in perfecting the balance between human and machine perception of color signals. And the challenges that comes along with it motivates her. "It's like this ongoing battle of performance versus minimizing the visual change to the intended design. In general, any visual deviation is too much. So as minor as we can be, the better."
Reflecting on her R&D team, Kristyn explains, "my team is really good at collaborating and working together and learning from each other. I love that kind of chemistry and it's never a competition with them. They like to collaborate, expand their understanding and learn more." Looking forward to her future at Digimarc, Kristyn says, "I'm so excited about the HolyGrail 2.0 plastic recycling project that's going on. It's really aligned to my own personal values. As a human being, I'm rooting for it. That makes it even more motivating professionally. I'm super excited for the opportunity and the potential of our technology helping the planet in such an important way."
Learn more about Digimarc Watermarks.